Biden's cryptocurrency framework is a positive step forward.
The Biden administration's cryptocurrency guidelines, released this month, show that officials are considering the benefits of crypto. That is a positive development.
Following President Joe Biden's March 9 executive order, the White House released its first comprehensive framework for the responsible development of digital assets this month. The order directed regulators to assess the industry and make recommendations to protect investors while also encouraging innovation. Even though more needs to be done, the framework is a step in the right direction because it shows that regulators are willing to give the industry the much-needed clarity about the rules that it needs.
The recommendations in the framework address six key areas: protecting market participants; providing access to financial services; and promoting innovation. While Biden's administration has previously focused on just consumer protection in the industry, it is encouraging to see the framework focus on all three groups in the industry: consumers, investors, and businesses. According to the framework, a 2018 Wall Street Journal study found that nearly a quarter of coin offerings had red flags such as plagiarized documents and promises of a return on investment. The framework encouraged regulators to "aggressively pursue" illegal practices in the industry, redouble enforcement efforts, and increase public-awareness efforts to promote education in this area in order to encourage protection.
Also, the framework showed what the Biden administration and Congress could do to stop illegal financing, such as changing the Bank Secrecy Act, keeping track of transactions, and exposing and stopping illegal actors.
The framework also addressed the issue of increasing access to safe and affordable financial services. This is one of the most important benefits of the cryptocurrency industry, as it has given millions of people around the world access to financial services. It mentioned that nearly 7 million Americans do not have a bank account and that another 24 million rely on nonbanking services, which can be expensive. The framework can help provide much-needed financial services to those in need by encouraging payment providers to have increased instant access to payment systems, prioritizing the efficiency of cross-border payments, and supporting research in technological and socio-technological disciplines. 
People With No Bank Account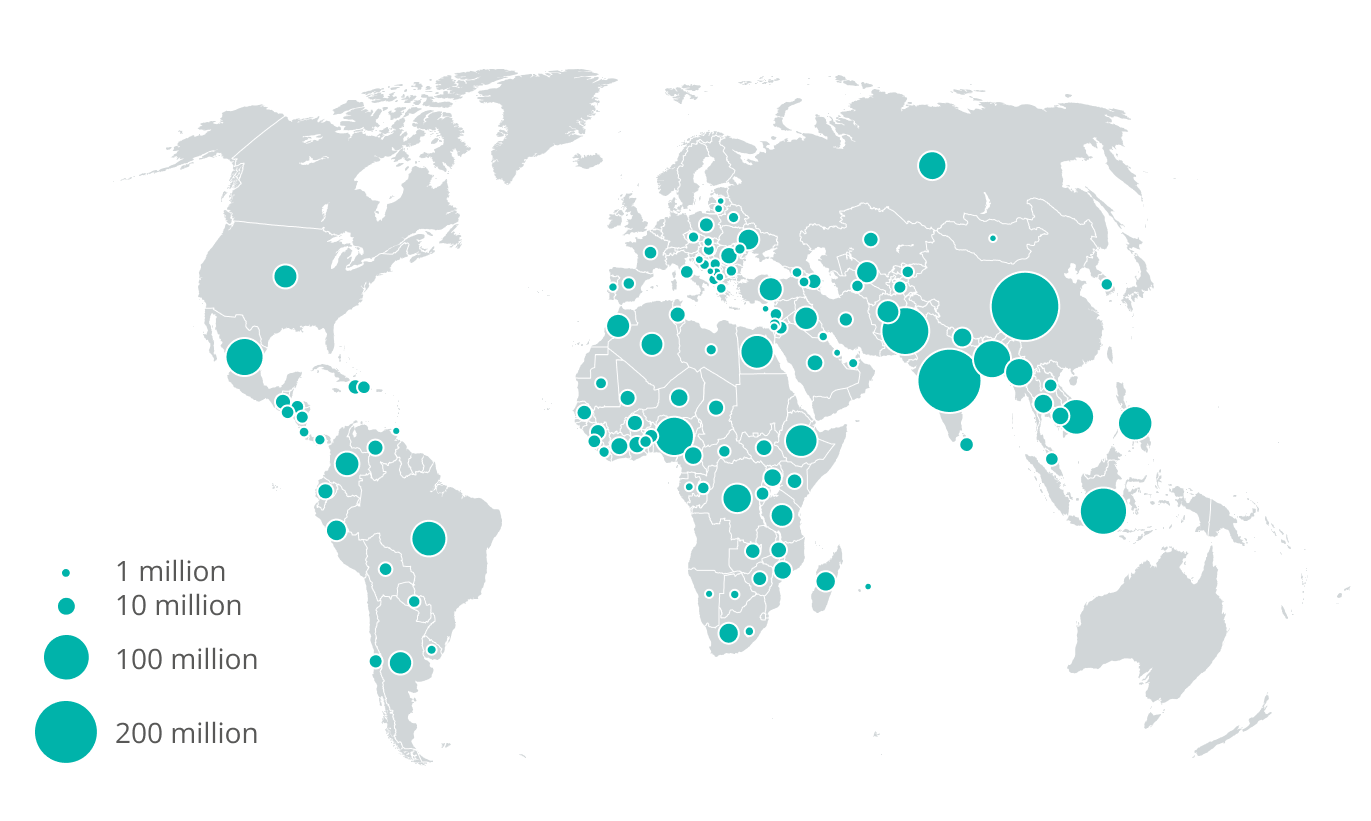 Biden will also look into establishing a federal framework to regulate nonbank payment providers, some of which are now offering cryptocurrency services. The framework will also provide financial stability by enhancing financial institutions' capacity to identify, track, and analyze emerging strategic risks as well as mitigate cyber vulnerabilities.
The recommendations encourage responsible innovation in digital assets. Biden accomplishes this by directing the Office of Science and Technology Policy and the National Science Foundation (NSF) to create a Digital Assets R&D Agenda, as well as providing regulatory guidance and technical assistance to innovative American firms in the industry. The NSF will also support social sciences and education in order to promote the safe and responsible use of digital assets.
This is a positive step for regulators because it allows them to first understand both the technological benefits of this technology as well as the environmental impacts in order to provide a clear strategy for the industry to move forward. This will help the US strengthen its global financial leadership and competitiveness by helping innovative technology and digital asset firms become stronger on international markets. It will also help foreign and developing countries build up their digital asset infrastructure while staying true to US values.
The framework has encountered the most opposition in the area of investigating a U.S. central bank digital currency (CBDC). While CBDCs appear to be the best of both fiat and cryptocurrency on the surface, the implications can have far-reaching negative consequences. The recommendations point out some of the possible benefits of setting up a CBDC in the U.S., such as a better payment system, faster cross-border transactions, and less damage to the environment.
Lummis-Gillibrand, an Iota co-founder, is a blessing for the crypto industry.
While these are all positives, the main disadvantage of a CBDC is centralization. Because CBDCs are run by a centralised system, they are much easier to track, have more vulnerable systems than Bitcoin, and may have more data breaches.
Having said that, Biden's officials are simply investigating the use case for CBDCs, which means he and his regulators are gathering information to determine the best course of action.
Cryptocurrencies have been around for more than a decade. Nonetheless, despite the industry's expectation that the government would provide the regulatory clarity required to remove much of the uncertainty and doubt, it wasn't until this year that the industry received an indication of what that clarity might look like.
Biden and the nine regulatory agencies that submitted reports to him developed the first comprehensive regulatory framework for cryptocurrencies. It does a great job of focusing on the areas that need the most regulation. If more research is done in this area and market experts are listened to, what is now a great first step could become exactly what the industry needs to keep growing and innovating without worrying about a threat that might be coming.