The concept of cryptocurrencies has altered the landscape of the entire financial sector, as investors from all over the world seek to acquire these digital currencies. There are numerous types of cryptocurrencies, each with unique characteristics and applications. The most prevalent cryptocurrencies are listed below. To begin trading cryptocurrencies, visit Coinbaazar's official website.
Bitcoin: The first cryptocurrency, Bitcoin, continues to be the largest crypto trading network and the most well-known of all cryptocurrencies. Decentralization, scarcity (only 21 million bitcoins will ever be produced), and interoperability are its three defining characteristics.
Ethereum: Ethereum is a decentralised platform that enables "smart contracts," or programmes that execute precisely as intended and are resistant to fraud and outside interference.
Ripple: The Ripple cryptocurrency uses a consensus ledger to enable distributed payments, swaps, and remittances, eliminating the need for centralised management or control. It is extremely difficult for anyone to steal money or reverse transactions on the Ripple network because all nodes verify transactions.
Litecoin: is a Bitcoin fork with several notable differences. Its principal characteristics are increased supply and faster transactions, which save time (84 million litecoins will be created).
Bitcoin Cash: Created in August 2017, Bitcoin Cash is a distinct cryptocurrency fork whose primary benefit is a larger block size (8 MB), which enables faster and cheaper transactions.
There are numerous other types of cryptocurrencies, each with their own unique characteristics; these are merely some of the most popular.
How might cryptocurrencies affect the way we shop?
The way we shop may be altered due to cryptocurrencies in several ways. One way is by providing an alternative to traditional payment methods such as cash and credit cards. In addition, cryptocurrency may provide a more private and secure method of online shopping. Lastly, microtransactions, which are small payments normally not supported by conventional payment methods, may be made possible by cryptocurrencies.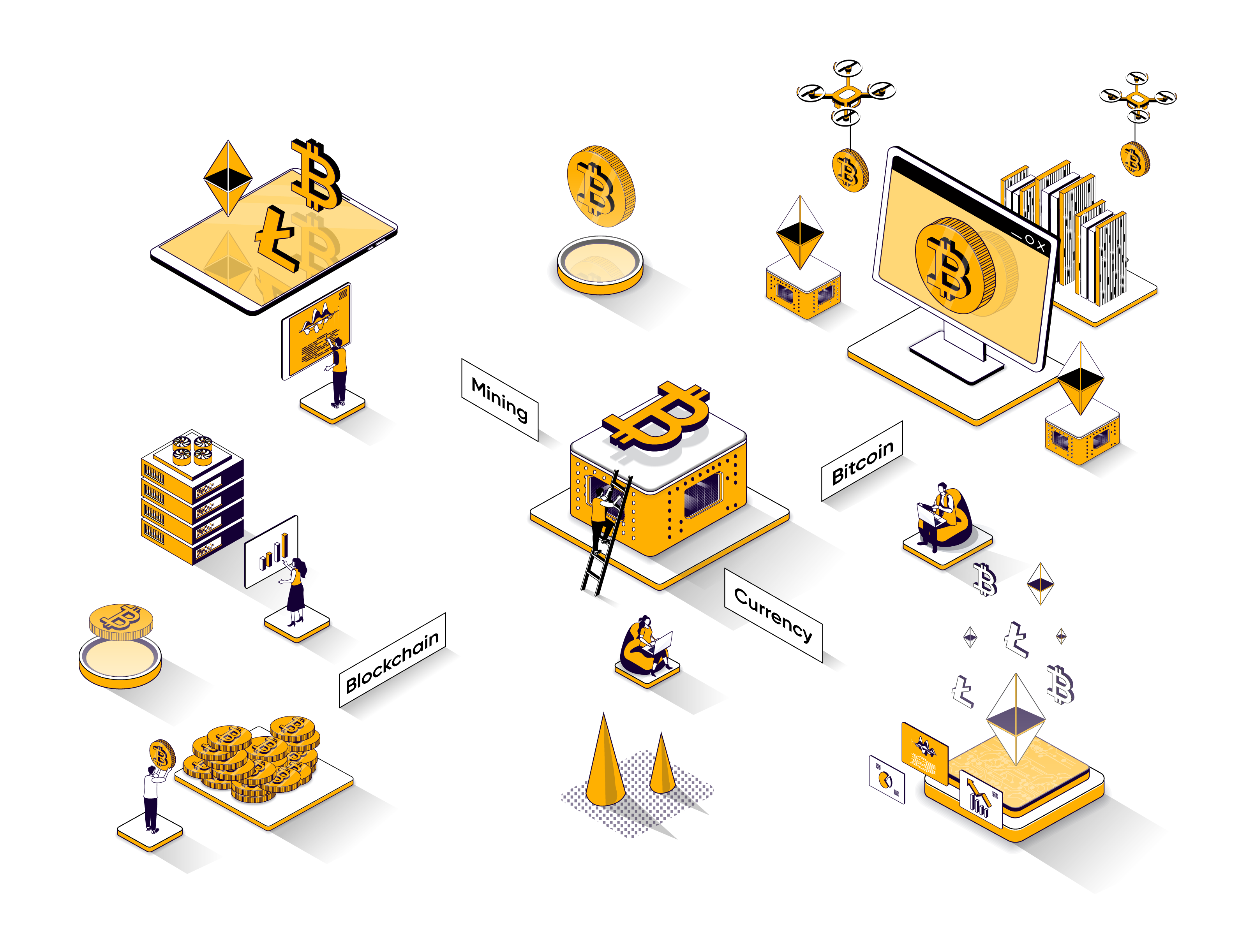 There are a few factors to consider if you wish to make purchases using cryptocurrencies.
• You must ensure that you are using a reputable exchange or wallet.
• Second, be aware of the risks associated with cryptocurrency.
• Lastly, keep in mind that the value of cryptocurrencies can fluctuate dramatically, so it's essential to know what you're getting into before making purchases.
Let's examine in greater detail how cryptocurrencies may alter the way we shop.
By providing an alternative to existing payment systems, cryptocurrencies could affect the way we shop. Both cash and credit cards are susceptible to theft and fraud. Using cryptocurrencies is anonymous, and they are harder to steal. Due to these characteristics, they can be an enticing payment option for those who value privacy or security.
By facilitating micro transactions, cryptocurrencies have the potential to once again alter the way we shop. Micro transactions, or small payments, are frequently infeasible with conventional payment systems. With cryptocurrency, however, micro transactions are significantly simpler to execute. This could facilitate the emergence of an entirely new micro transaction-based economy.
Finally, cryptocurrency may alter our shopping habits by facilitating online purchases. Currently, online shopping can be somewhat dangerous. You never know with whom you are dealing, and there is always the possibility of being taken advantage of. If you use bitcoins, however, you can shop online without worrying about these risks. This could significantly enhance the safety and convenience of online shopping.
Listed below are a number of ways in which cryptocurrencies have the potential to alter the purchasing process.
•They offer an alternative to traditional payment methods.
• This trading platform supports micro transaction payments.
•Cryptocurrencies increase the convenience and security of online commerce. If you want to buy something with cryptocurrency, you should learn about it and know what the risks are.
Why Do You Believe Cryptocurrencies Will Replace Fiat Currency?
Cryptocurrencies are gaining popularity and will soon be widely used for a variety of reasons. Listed below are several of the most significant:
Because cryptocurrencies are decentralized, neither the government nor financial institutions can exert control over them. This gives customers more control over their money and makes them much less likely to be scammed or manipulated.
As an increasing number of users accept cryptocurrencies, their popularity and value will continue to increase. This trend is already clear as more businesses accept Bitcoin and other cryptocurrencies as payment.
Compared to more traditional payment methods such as bank transfers or credit cards, cryptocurrency transaction fees are typically much lower. These are only a few of the factors contributing to the growing acceptance of cryptocurrencies as a form of currency. Therefore, employ them immediately if you have not already.
Conclusion
Although cryptocurrencies are still in their infancy, consumers and businesses are beginning to accept and employ them. By providing a more efficient and secure method of conducting transactions, cryptocurrencies have the potential to alter how we interact with the digital world. Even though scaling and regulation issues need to be fixed, the future of cryptocurrencies is bright.
Disclaimer: The material presented is in no way intended as financial advice or an endorsement. Before using any cryptocurrency platform's services, you should do your own research and be aware of the risks.