Lending Platforms for USDT
Centralized lending platforms are the best option if you want to generate high returns while minimising volatility risk. They function similarly to conventional online loan services and banks. Before your account is approved, they will require you to pass a KYC (know your customer) verification procedure.
We chose the three most reputable lending platforms that support USDT and offer high returns:
BlockFi
Since 2017, BlockFi has been one of the most popular online lending platforms. The BlockFi Interest Account (BIA), which allows investors to earn interest on their cryptocurrency holdings, is one of its primary offerings. Daily interest is accrued and paid each month. Numerous novices favour BlockFi because there is no minimum balance requirement.
The annual percentage yield on USDT deposits can exceed 7 percent. In reality, the fixed interest rate (which is updated frequently) is dependent on BlokFi's Interest Tiers as follows:
Tier 1 – USDT deposits under $20,000 earn an annual percentage yield of 7.25 percent.
Tier 2 – USDT deposits between 20,000 and 5,000,000 USDT earn an annual percentage yield of 6%.
Tier 3 – USDT deposits exceeding $5,000,000 earn an annual percentage yield of 4.5%.
BlockFi offers a separate, personalised yield product for high net worth individuals (HNWIs), who can negotiate for customised rates. Typically, loan terms range between one and six months.
After one free USDT withdrawal per month, BlockFi charges a fee for subsequent withdrawals.
Click to view BlockFi's current interest rates.
Nexo
Nexo, founded in 2017, is a second prominent crypto lending platform. The platform offers a maximum APY of 10% on USDT deposits. If you select NEXO token rewards, the native token of the platform, you will earn an even higher APY. These are by far the highest interest rates currently available on the market. Additionally, we appreciate Nexo's user-friendly interface, which can make a difference for beginners.
Nexo is chosen by retail and institutional investors due to its compound daily payouts and flexible earnings. Additionally, deposits are insured for $375 million through BitGo and Ledger.
Using the NEXO token provides not only higher interest rates, but also more free crypto withdrawals and additional benefits.
Click here to view the current interest rates for Nexo.
Lending Platforms Pros & Cons
Pros
The highest returns-on USDT deposits are offered by crypto lending platforms.
Low fees – the vast majority of crypto lending platforms charge low fees. For instance, Celsius claims to have zero fees.
Cons
Centralised platform- you will need to transfer custody of your USDT funds (private keys).
Lending of USDT on Exchanges
With centralised cryptocurrency exchanges and platforms, you can earn interest on USDT lending. Typically, they use funds to lend to traders who engage in trading on margin. Generally, you will be required to lock your USDT for a predetermined period of time. Here are a few reputable cryptocurrency exchanges that offer USDT lending:
Binance
By far the largest cryptocurrency exchange by trading volume is Binance. Since its inception as a spot exchange in 2017, it has evolved into a diverse ecosystem that provides futures and options trading, a launch pad, liquidity farming, staking, and payment options, among others.
Binance Earn, one of the primary products, is a one-stop solution for earning interest, including on USDT. The annual percentage yield (APY) on USDT flexible deposits is a generous 10.00 percent, though the rate decreases dramatically with larger deposits. Therefore, if you deposit more than $2,000 USDT, you should anticipate an APY of only 3%.
Click to view current interest rates on Binance.
Crypto.com
Crypto.com, which was founded in 2016, has become one of the largest crypto brands due to a number of prominent partnerships, particularly in the sports industry. Over 50 million users worldwide have access to the platform's exchange, payment, non-fungible token (NFT), and lending services. All assets are covered by a $700 million insurance policy. In 2021, the business entered into a partnership with Visa to settle transactions on its payment network.
The Crypto Earn product supports USDT and offers APYs ranging from 0.4% to over 5%, depending on your balance and your willingness to hold CRO tokens and/or lock up your crypto for three months. Flexible and fixed-term deposits are available, but the former offers lower returns. Weekly interest payments are made.
Click to view current interest rates on crypto.com.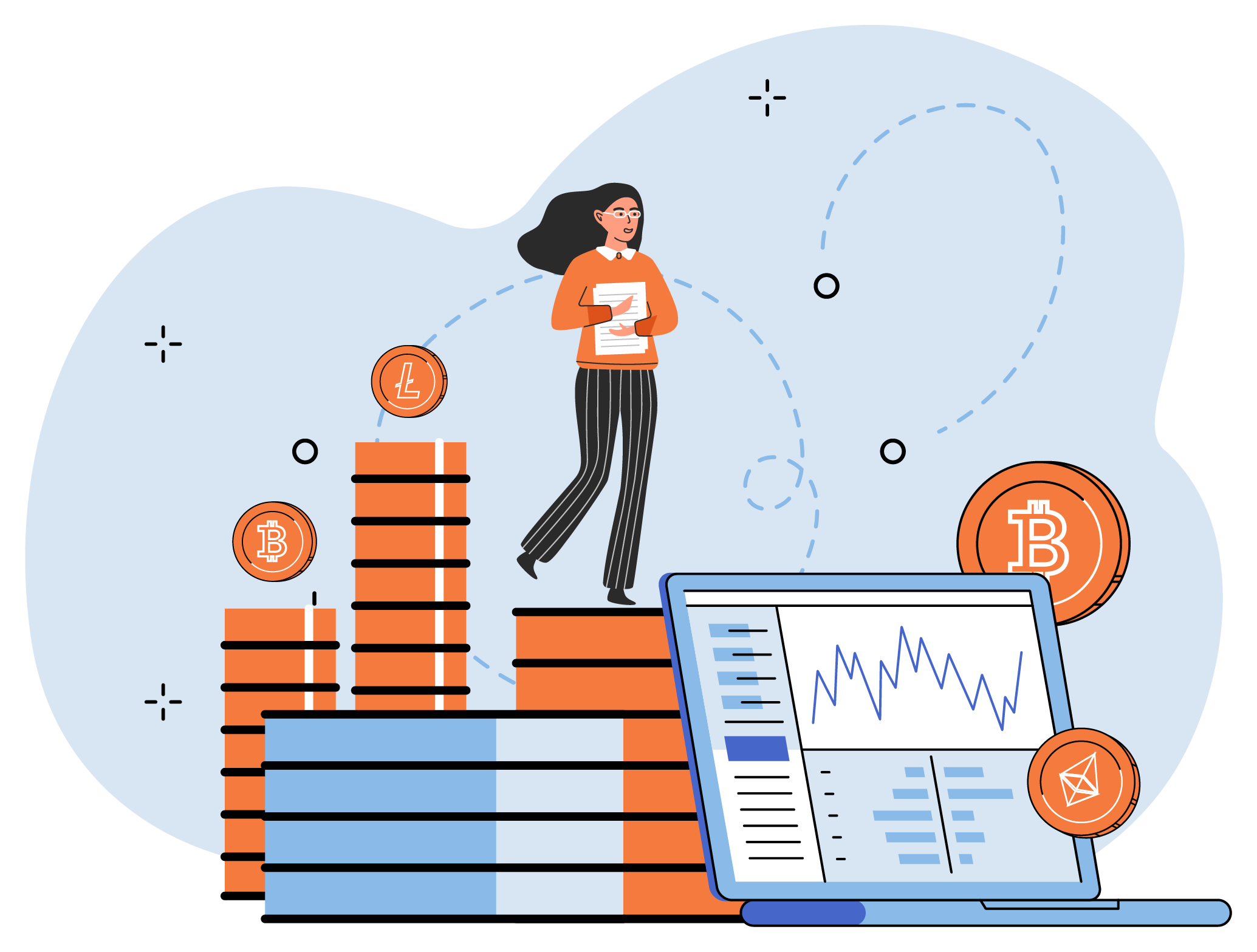 Pros and Cons of Exchange-Based Lending
Pros
Diverse ecosystem – large cryptocurrency exchanges incorporate all forms of crypto operations that can be completed with a few clicks.
Cons
Centralized – Cryptocurrency exchanges store your funds in their custody, meaning you lack complete control over your funds.
Lower returns – the majority of crypto exchanges offer lower returns than crypto lending platforms.
USDT DeFi Lending
Decentralized Finance (DeFi) lending protocols are an option if you want complete control over your funds and do not want to share your personal information with anyone. DeFi is one of the most significant trends in the cryptocurrency industry because it enables users to access financial services that are run by algorithms and powered by blockchain rather than by centralised entities.
Aave
Aave is the second-largest DeFi protocol, with an approximate $8 billion total value locked (TVL). Over 30 percent of all deposited assets on Aave are stablecoins, making them the dominant asset type.
The rate of return for USDT liquidity contributions is well over 1 percent. Although this is considerably less than the rates offered above, there are no minimum balance requirements and no lock-in periods. (You will typically incur transaction fees when transferring money in and out.)
Compound Finance
As of this writing, Aave's direct competitor is Compound, which has a TVL of $4 billion. The protocol's launch of its governance token in the summer of 2020 sparked the DeFi craze.
The annual percentage yield (APY) on USDT deposits is well above 1 percent, putting it in a leading position.
To view current compound interest rates, click here.
Advantages and disadvantages of DeFi Lending
Pros
Decentralized – DeFi protocols are managed by algorithms, which eliminates all human error possibilities. In addition, they do not require KYC/AML verification from users, who maintain complete control over their funds.
Cons
Lower returns – Compared to their centralised counterparts, DeFi lending protocols offer significantly lower returns.
Some DeFi protocols, such as those based on Ethereum, are accompanied by high gas fees. Despite this, the number of low-cost alternatives based on Avalanche, Polygon, and other blockchains is expanding.
What exactly is USDT?
USDT is a stablecoin issued by Tether Limited, a company that was founded in 2014. The price of USDT is pegged to the US dollar at a 1:1 ratio. It is an ERC-20 token hosted on the Ethereum blockchain.
Tether asserts that USDT reserves consist of US dollars, cash equivalents, other short-term deposits, and commercial paper. MHA Cayman has released the most recent attestation report, confirming that USDT tokens are fully backed.
At the time of writing, USDT's market capitalization exceeds $72 billion, placing it in the top three crypto currencies behind Bitcoin and Ethereum. The stable coin has played an important role in the crypto industry, bridging the gap between blockchain technology and conventional finance.
Why are yields on USDT so high?
Why are USDT rates higher than traditional savings account yields, which are less than 1 percent? This is an excellent question given that USDT is pegged to the US dollar, reducing the risk of volatility to almost nothing.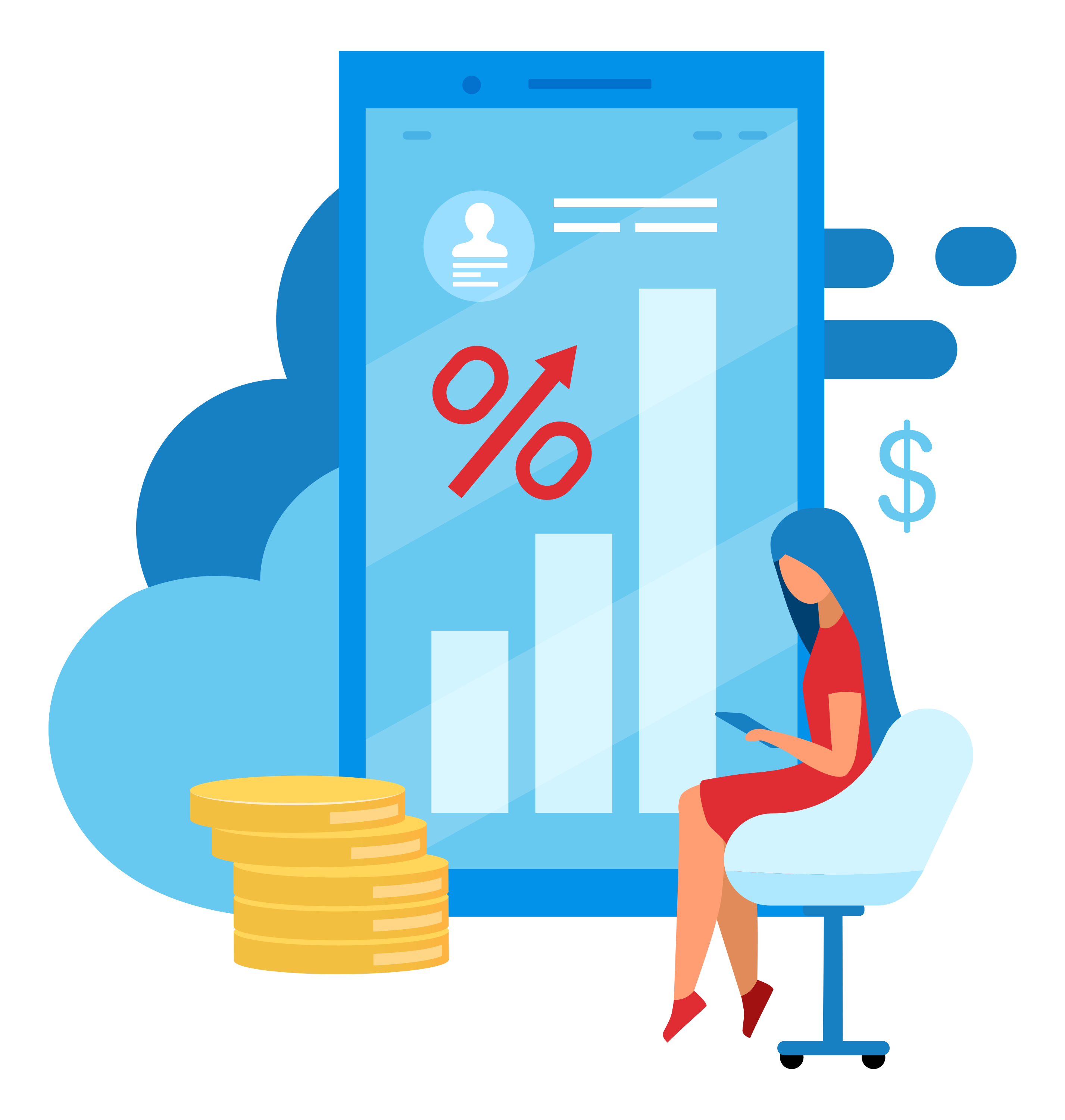 Using a business model in which users lend cryptocurrency to borrowers willing to pay a higher interest rate, Nexo, BlockFi, and others offer better interest rates. These individuals are willing to use their cryptocurrency as collateral, which is not possible with conventional banks. Thus, the increasing demand for loans secured by crypto assets drives the interest rates.
USDT Staking vs. Lending
Staking and lending are two ways for investors to profit without selling their cryptocurrency holdings. In today's low-interest-rate environment, traditional savings accounts cannot generate a significant yield. Fortunately, investors can utilise stablecoins such as USDT for staking and lending.
The primary distinction between staking and lending is that staking requires users to lease USDT to a blockchain or crypto platform in exchange for rewards, whereas lending requires them to lease USDT to borrowers in order to earn interest.