Satoshi's Long-Lost Bitcoin Version 0.1 Codebase, Raw Code Contains Never-Before-Seen Bitcoin Inventor Satoshi Nakamoto's Personal Notations
On October 7, 2022, a bitcoin supporter named Jim Blasko claimed to have found the earliest upload of Bitcoin's version 0.1 codebase. The original code had been thought to be lost for more than a decade, but Blasko was able to find the lost version 0.1 raw data and files stored on sourceforge.net using "a little browser hacking."
A Bitcoiner Discovers the "Cleanest Original Version of Bitcoin" Thought to Be Forever Lost
Satoshi Nakamoto's version 0.1 codebase was thought to be lost for over ten years. It is extremely difficult to find if one searches, and some people have discovered bits and pieces of the code. Bitcoiner Jim Blasko revealed on October 7 via a Facebook post that he was able to recover the long-lost code using browser hacking. Following a brief history lesson, Blasko explained that it took Bitcoin's creator approximately six months to mine the inventor's stash of one million BTC. 
According to Blasko's post:
"Satoshi would take at least 6 months to mine 1 million bitcoins." Because block 20,000 wouldn't arrive until July 22nd, 2009, and others like Hal [Finney] were mining as well, it had to be this time or soon after. " At the time, [the network's difficulty] was only 1, and basic [CPU] mining would continue for a few years." Also, the bitcoiner said that Martti Malmi put Bitcoin v0.1's raw code on sourceforge.net at the end of August 2009.

Blasko writes in his post that the raw code and files were gone since 2012 because they had been scraped from the Source forge search engine for some reason. The crypto researcher adds: "I know many users have been looking for the original v0.1 code for a very long time, and Hal Finney was planning to email it to some people in 2012, but his health was poor and he didn't get online much to respond."
Blasko's blog entry continues:
"I'm not sure if Hal ever sent it out, as Hal was the first person to receive the Bitcoin v0.1 code from Satoshi. In any case, I was able to find the original code on Sourceforge with a little digging and some browser hacking."
The hidden code, uploaded on August 30, 2009, by Martti Malmi aka Sirius, can be found here and here, thanks to Blasko's discovery. Blasko's discovery is unique in that it is the first unaltered version of Bitcoin and contains all of Satoshi's personal notations in the early codebase. Blasko knows that there are older versions of Bitcoin 0.1's codebase on Github, but he thinks that Bitcoin 0.1 is "the cleanest original version of Bitcoin."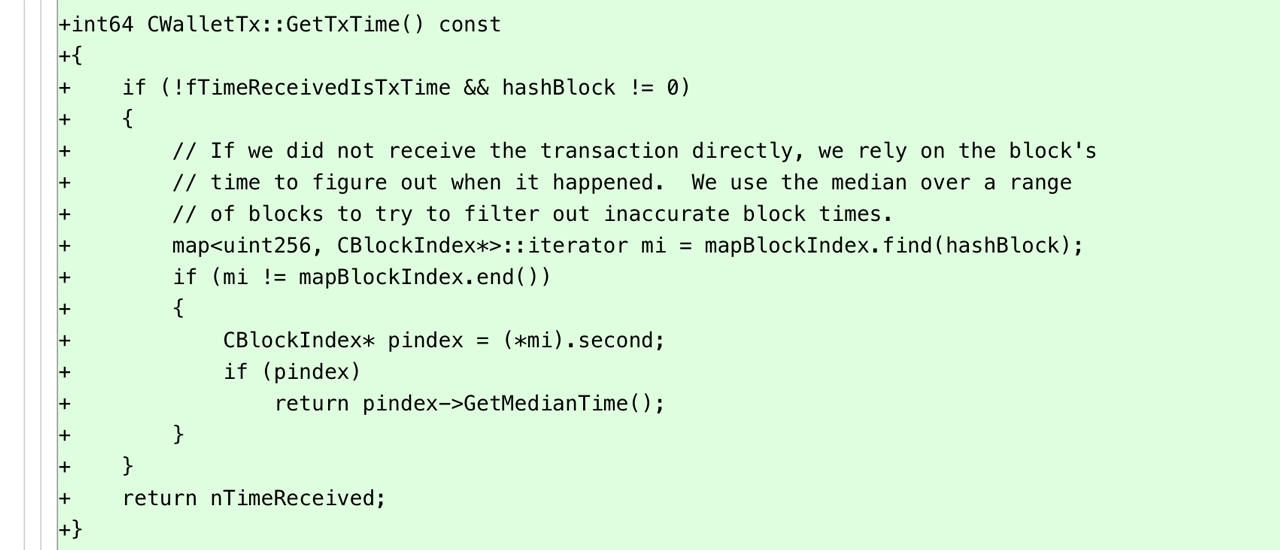 In the codebase, Nakamoto explains why base-58 was chosen over standard base-64 encoding, as well as other notations such as things the inventor planned "to do" in the future. There's also an excellent explanation of the original Bitcoin operations codes (opcodes) and what they do. OP CHECKSIG, OP CHECKSIGVERIFY, OP CHECKMULTISIG, and OP CHECKMULTISIGVERIFY are examples of opcodes.