Bitcoiners want to make sure our dads get the Bitcoin tools and gadgets they need on Father's Day.
Dads don't require much more than a comfortable couch and a nice drink to unwind with their loved ones. We already have a family of our own. With the birth of our third kid just a few weeks ago, I can attest to this.
In the grand scheme of things, most items will eventually find their way into the garbage can. Many of the gifts we give our children are what I call "future trash." In the fiat culture we live in, it's inevitable. What can you do to ensure that your income increases year after year? By creating low-quality goods that will quickly become obsolete.
Regardless of whether or not it's purposeful, the current state of affairs is what it is. Reduce expenses to the absolute minimum. Through iteration, we've shifted from a society focused on manufacturing to one focused on consumption, where things don't last.
It's better to think long-term rather than short-term when it comes to giving a meaningful present. If you like, think of it as a gift for someone who has a hard time making time for you. To save money, let the kids sketch and paint their pictures and rocks, which I proudly display in my workplace, and save yourself some money.
Below, we've rounded up a few Bitcoin-related gifts for dads of all kinds.
DAD WHO IS QUICK OR INTERESTED IN BITCOIN
The idea of just buying some bitcoin was the first thing that sprang to mind when I heard about it. With a 33-fold multiplier, a $100 bitcoin purchase could be worth $3,300.You and your family should have a wonderful day, even if we've dodged a hyper-inflationary catastrophe.
Even better, why not set up a recurring bitcoin purchase with a reputable company like Swan or River? Over time, even $25 a week or month can make a big difference in your purchasing power. To paraphrase Michael Saylor, grab your hands on some of that precious digital real estate while you can. There are only 21 million bitcoins in existence, so even the world's wealthiest people can't get their hands on a single coin. It's never too early to start saving for your dad.
If your father hasn't used bitcoin yet, I'd suggest buying him a small amount from the nearest Bitcoin ATM. Bitcoins may only be claimed by setting up an account and possibly cashing out, which will allow the user to witness how the network works in operation.
Even if your dad decides to sell, he will have gained some knowledge of the network, experience with a wallet, and an account at an exchange like River that he can return to when he sees that he made a terrible mistake.
But if you're a dad who wants to keep your bitcoins safe, I recommend getting a wallet first. The Blue Wallet is one of my favourite wallets. In fact, he can even use a combination of cell phones to build up a multi-signature account.
I've also lately come across a novel way to enable those who are less technologically savvy to save and manage their private keys in bitcoin. The inspiration originated from one of my Bitcoin friends, who wrote a blog about how he used a Ballet physical wallet to transfer bitcoins to his parents. The bitcoin wallet is designed to be a physical card with a single solution. I wouldn't recommend storing your entire life savings in this approach, but it could be a good way to get someone interested in the Bitcoin community.
FOR THE ONE-OF-A-KIND FATHER OF A SOVEREIGN COUNTRY
When it comes to protecting your father's bitcoins, he can benefit from a hardware wallet and a key backup device. New technological advancements contribute to improved usability and security, even if they already have one. In terms of versatility, nothing beats the cold card. The Mk 4 version of Coin Kite just came out, giving your favourite dad the chance to try out different ways to protect himself from would-be attackers.
As a bonus, managed multistage providers like Casa and Unchained Capital support the use of the Cold Card. Having security doesn't have to be a deterrent. A self-directed IRA can let your father convert his retirement savings into UN confiscation and tax-advantaged capital to aid him in his move to a better future. He doesn't even have to give up his bitcoins to get a loan from Unchained!
Trezor and Ledger, two more user-friendly devices, are supported by both institutions. QR-enabled gadgets like the Passport and Keystone Pro are convenient for me. You must make sure that the secret keys belonging to your father are securely stored in steel. Black Seed Ink is my favorite. Keep an eye on him on the next boat trip in case he misplaces them.
You may also get your dad a Bitcoin full node so that he can validate his own transactions and enforce the blockchain regulations. Out-of-the-box solutions like The Sovereign Machine, nodl, and the Ronin Dojo are available for use. Since Bitcoin Magazine has already published a plethora of research on the subject, I won't go into detail about the advantages and disadvantages of each. Don't forget about the DIY options that can save you money.
IN HONOR OF THE BITCOIN-SKELIPTICAL FATHER.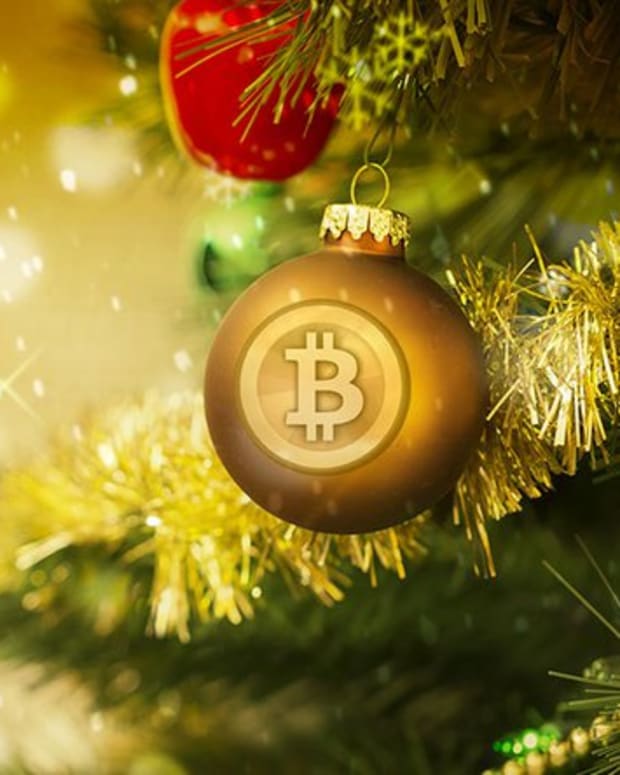 Socks. They are not deserving of Bitcoin.
I'm joking, of course.
You can't go wrong with "Bitcoin Is Venice," which is a well-researched and wonderfully written account of the digital currency. It's a long, difficult road, but the ideas it raises are profound and rational. This may persuade your father to board the lifeboat if he's on the fence about it.
Three of my personal favourites are "Layered Money," "The Bitcoin Standard," and "The Bullish Case for Bitcoin," which I may recommend to Dad if he is interested in financial matters. Some say that "The Bullish Case for Bitcoin" was the paper that orange-pilled the legendary chad himself, Michael Saylor.
Subscribing to Bitcoin Magazine's print edition is an additional choice. Unexpectedly, the majority of well-informed investors see bitcoin as a fraud or a pyramid scheme. The articles in the magazine can help your father see bitcoin as a technological development that has the potential to radically alter the world. "Price Goes Up" technology isn't all it is. It's essential to maintain your freedom.
THE GIFT THAT KEEPS ON GIVING IS BITCOIN.
As a currency, Bitcoin is a hedge against inflation and dictatorship. It's permission less and open monetary network in a box. This is the greatest time to attempt to persuade your father to jump into the life raft as petrol and food prices continue to rise to all-time highs.
S V has written a guest post for us. There is no affiliation between Coinbaazar LLC and the views stated here.